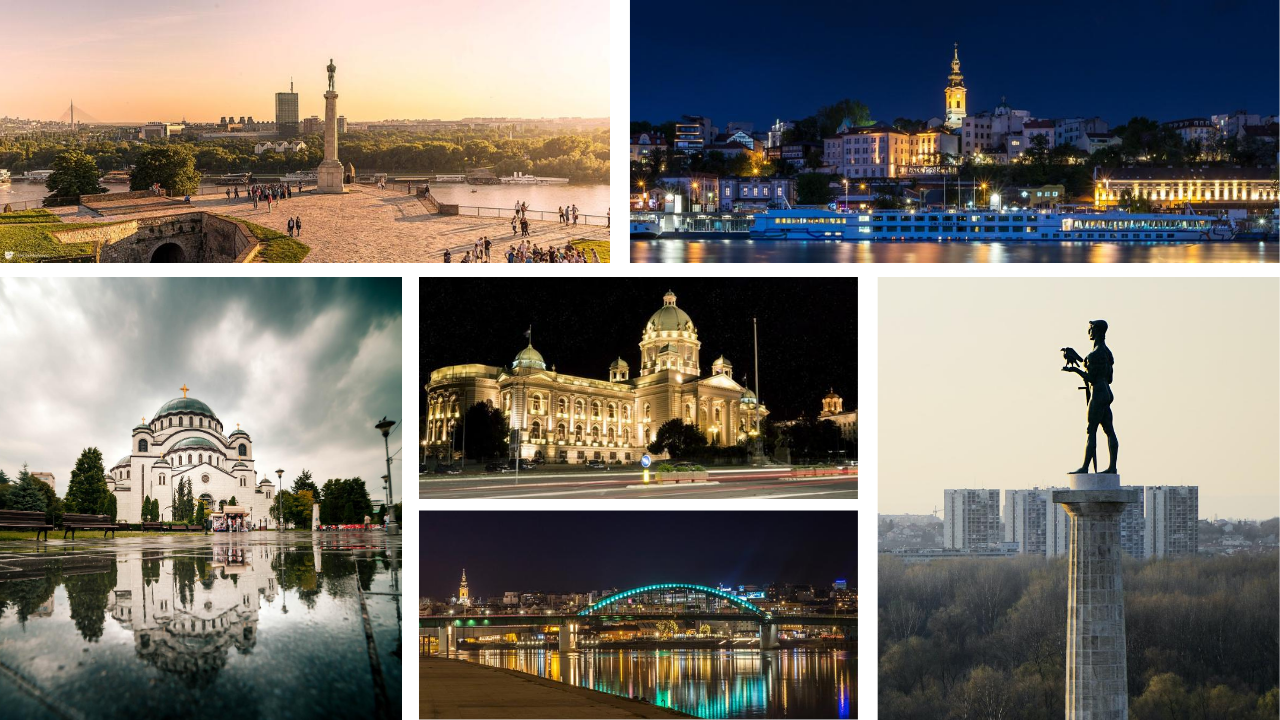 Old town tour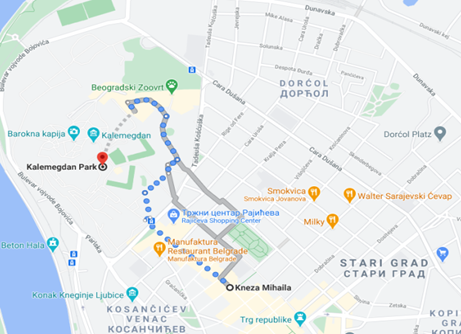 Kalemegdan Park & Belgrade Fortress
The park is the most important historical monument in Belgrade. The fortress was built during a long period of time from the 2nd to the 18th century. Destroyed and rebuilt numerous times, the fortress has become the symbol of the city that keeps raising and growing. Today the Belgrade fortress comprises of Upper and Lower Town and the vast field in front the very fortress that Turks named "Kalemegdan", joining the words "kale", which means city, fortress and "megdan", the Turkish word for field. The most beautiful and most spacious park in nation's capital once used to be a field where many battles were fought.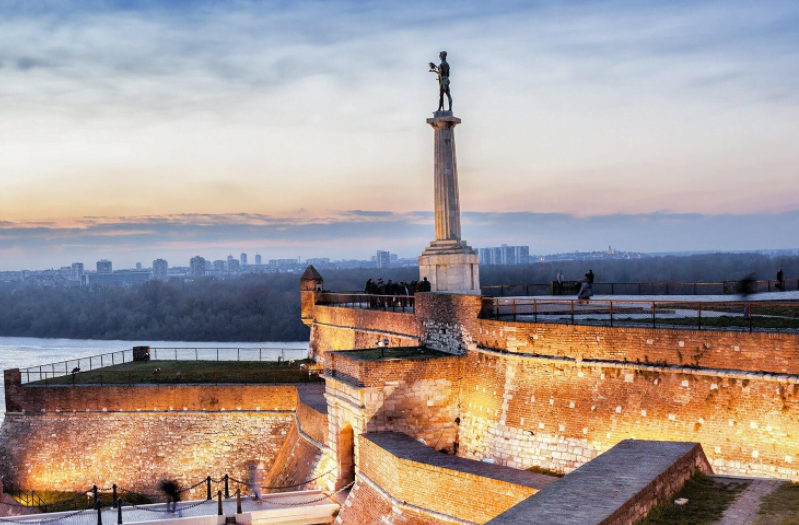 Knez Mihailova street
The main pedestrian and shopping zone in Belgrade and is protected by law as one of the oldest and most valuable landmarks of the city. Named after Mihailo Obrenović III, Prince of Serbia, it features a number of buildings and mansions built during the late 1870s. Knez Mihailova is a common meeting point for Belgraders. The street has been named one of the most beautiful pedestrian zones in South East Europe and is a constant buzz of people and tourists. Thousands of people stroll along the street every day as it is the shortest path from Terazije to Kalemegdan park and fortress.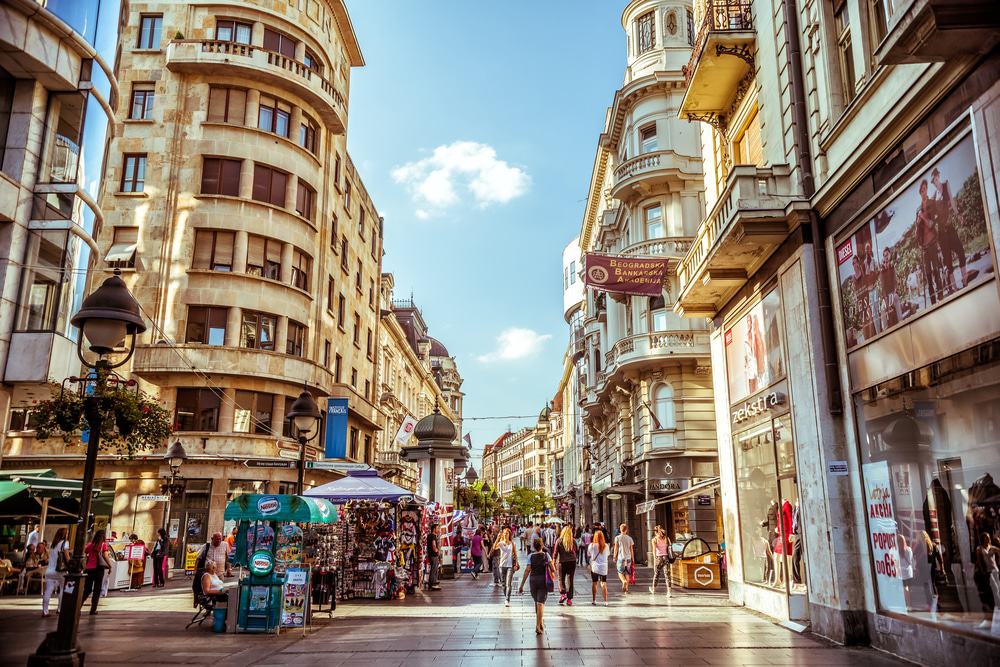 National Museum
The National Museum of Serbia is the oldest and largest museum in Belgrade. The museum was established on 10th May 1844. It moved into the present building in 1950, with the grand opening of the venue on 23 May 1952. Since its founding, the museum's collection has grown to over 400,000 objects, including many foreign masterpieces. The main collection consists of sculptures from Vinca (6th–5th millennium BC). There are also numerous sculptures, weapons, helmets and other items from ancient Rome, 1005 items from ancient Greece and various items of Celtic origin. The most valuable pieces from that period are Dupljaja Chariot (16th-13th century BC), golden masks from Trebenište (6th century BC), household sets from Jabučje (1st century AD), the Belgrade Cameo (4th century) and a Silver belt with swastika (5th century BC). There is also a collection from ancient Egypt. The most famous piece is a rare gold sarcophag.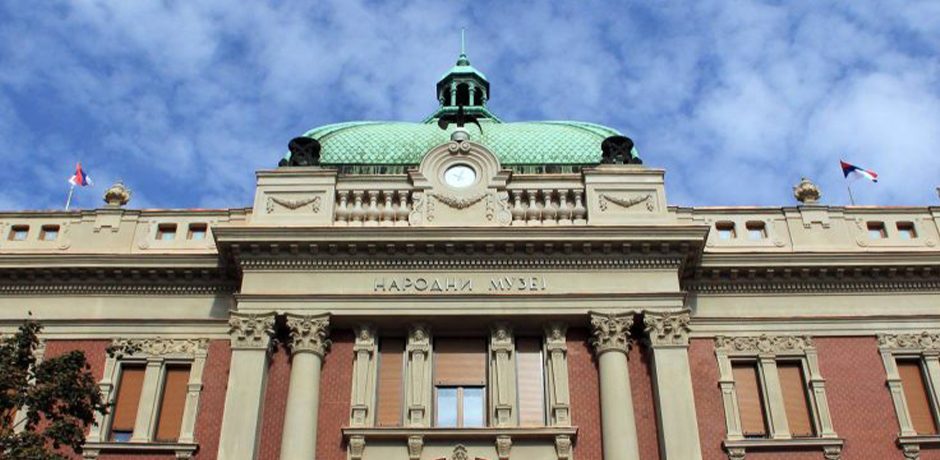 Bohemian Quarter – Skadarlija
Skadarlija is a vintage street, an urban neighborhood and former municipality of Belgrade, Serbia. It is in the Belgrade municipality of Stari Grad (Old Town). Skadarlija partially preserved the ambience of the traditional urban architecture, including its archaic urban organization, and is known as the main bohemian quarter of Belgrade. It is very similar to Paris' Montmartre. This quarter is protected by the law as the spatial cultural-historical unit.
Skadarlija is located less than 300 meters from the city center – Terazije, and it begins just below the Republic Square.