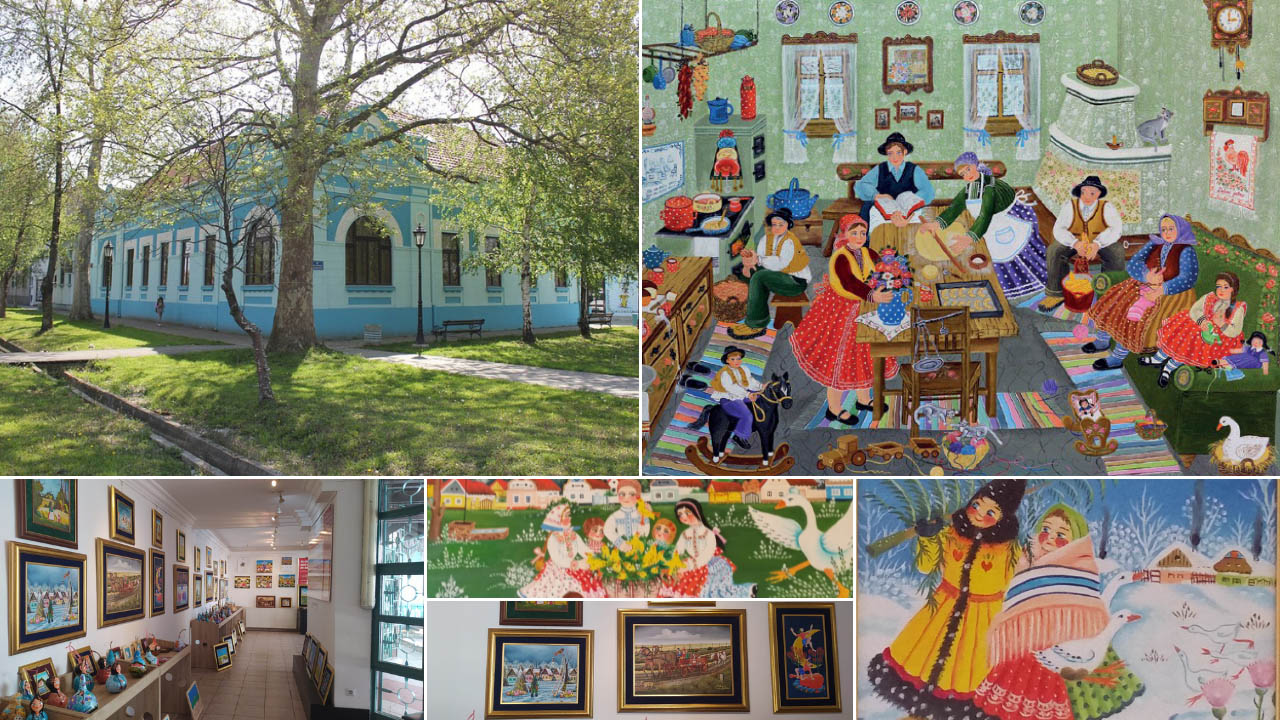 Tradition, folklore, culture, arts from every corner of Serbia
Heritage
Kovacica & Babka gallery
Kovacica is a village in the south-eastern part of Vojvodina, near Belgrade. It is a multicultural village in Serbia, that is inhabited by four different nationalities. The village is famous for its special Naïve art, which is characterized by a colorful childlike painting, inspired by the cultural mixture.
Naive art from Kovacica is the name for the school of naive art that developed in the village of Kovacica. Kovačica has great importance for the world of naive painting. Kovacica is often considered a metropolis of naive art. For more than forty years, Kovacica has delighted the world with its works of art, especially in naïve painting.
Sirogojno
The traditions are beautiful and worth cherishing. One of the most beautiful traditions comes from Sirogojno a Zlatibor mountain village where the tradition of wool knitting has been cherished and passed down through generations.
Sirogojno is a village in Serbia located on Zlatibor mountain. There's an open-air museum, or "ethno village" known as the Old Village Museum. This "ethno village" is covering nearly 5 hectares with authentic elements collected from all over the Zlatibor region from the 19th century.
Drvengrad
Drvengrad (lit. "Timber-town") also known as Küstendorf is a traditional (ethno) village that has been built by the famous Serbian director Emir Kusturica. It was built to make his famous movie Life is a Miricle from 2003 and 2004. Drvengrad is located in western Serbia, near the village Mokra Gora. Drvengrad is a part of the administrative area of Uzice. This cute little village received the Phillipe Rotthier European Architecture award.